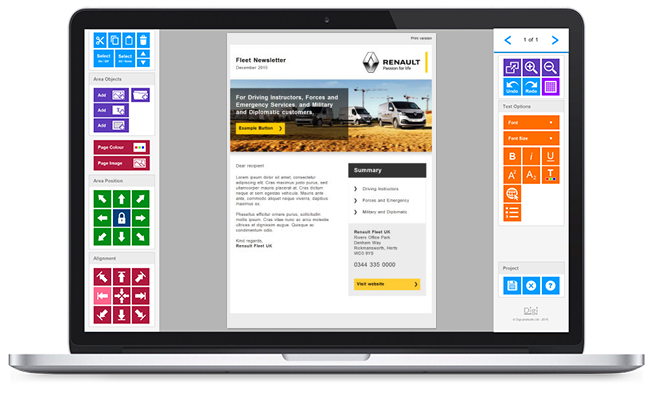 Design beautiful materials, all in the browser
A unique and flexible editor that's easy to use. Choose from hundreds of pre-made templates or create something completely bespoke which reflects your brand perfectly. Best of all, there is nothing to install, so you can pick up where you left off on either a Mac, PC or Tablet.
View Digi-email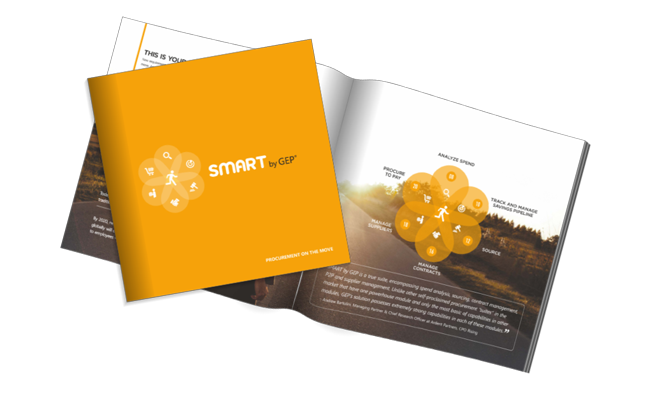 Convert PDF documents into beautiful Digi-flipbooks
Turn everyday documents into fully responsive brochures. Improve customer engagement by making brochures interesting and enjoyable to use. Works on desktop, tablet and mobile.
View Digi-flipbook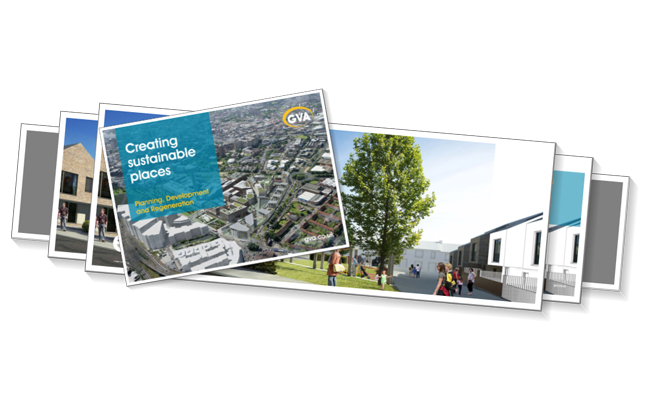 Turn PDFs, images, Office documents into an interactive and responsive Digi-openbook
Unlike the page-turner brochure which can only handle pages of the same size. The Digi-openbook can cope with various sized pages.
View Digi-flipbook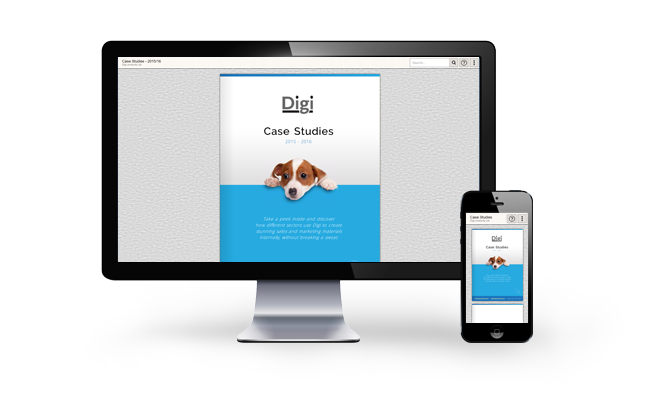 Customise how you present PDFs using Digi-PDF+
If your audience needs a more traditional viewer without the fanciness of the flipbook and openbook, then Digi-PDF+ may be the perfect option.
View Digi-pdf+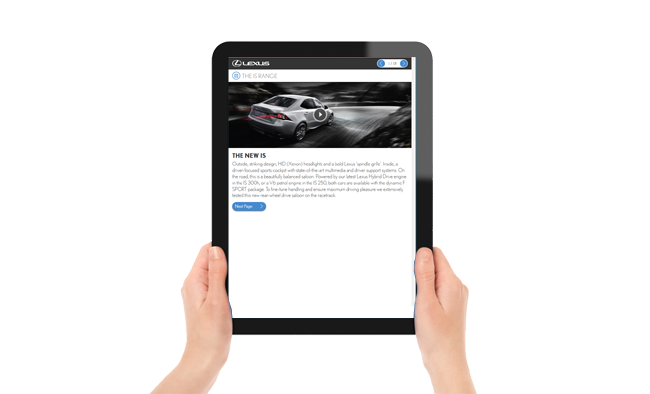 Brochures built using images and text only
We provide a simple form to allow you to build an excellent responsive brochure from just images and text. Add tables, links, bullets and we will ensure it displays the content in the most suitable way depending on device.
View Brochure Maker+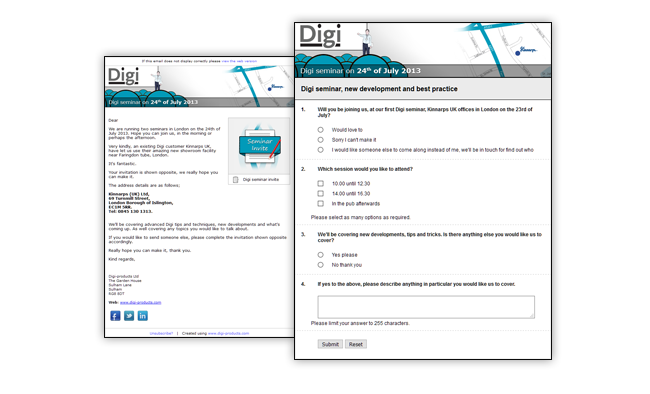 Questionnaires & Advanced Surveys
Create an advanced survey which includes and email alongside it. Ready to be sent in minutes! Alternatively, we have a Digi-poll version which is an email which displays a single question with multiple answers.
View Digi-survey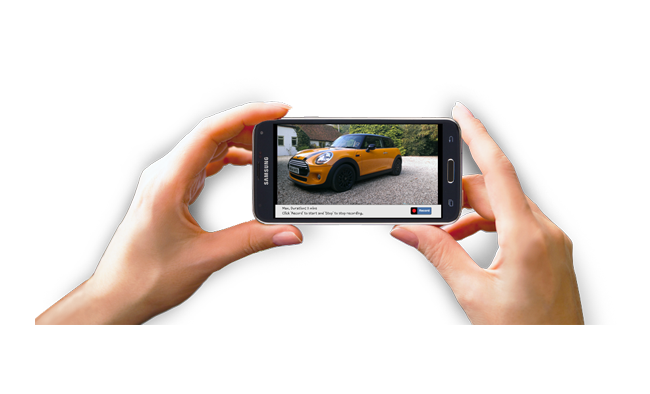 Enhance the sales experience with direct video emailing
An app built for Android & Apple which combines the Digi-platform emailing functionality to make sales and new business development easy and personalised.
View Digi-clip
Read more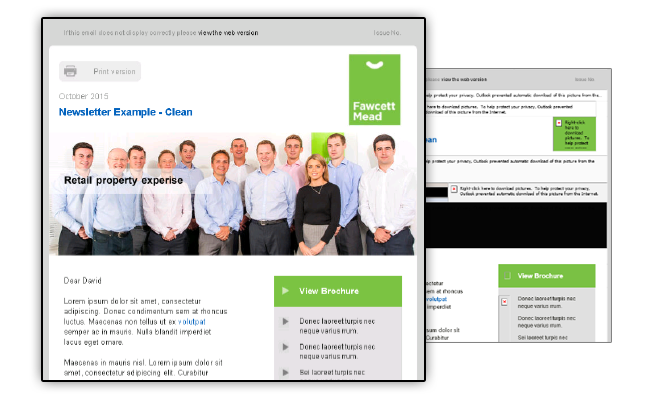 Emails that open up looking great first time
We offer the ability to embed your email images. By embedding your images into the email, we ensure your email messages opens correctly first time. Say goodbye to the right-click to download images in email clients like Outlook!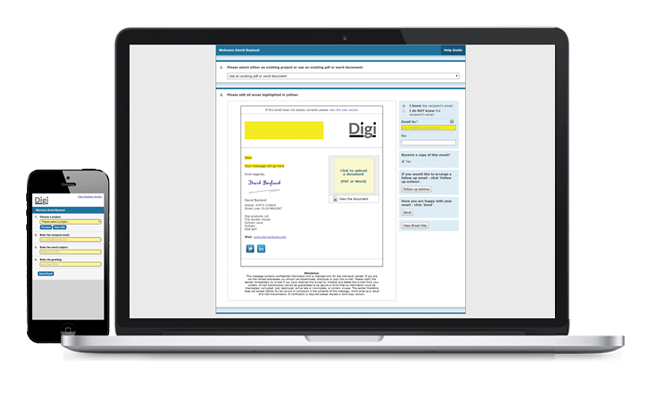 Get everyone involved
Setup your team of staff as 'Senders' and allow them to send material on your company's behalf.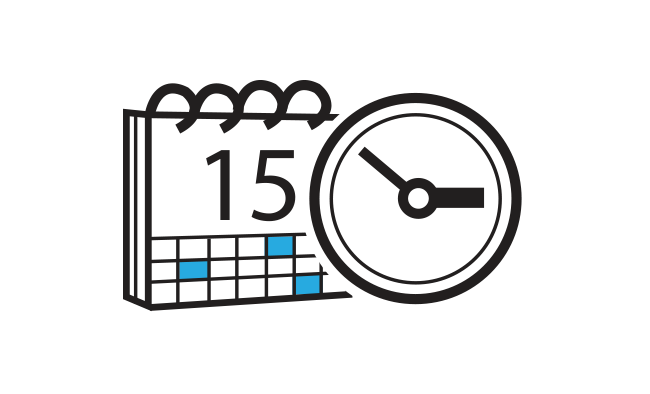 Plan ahead and save yourself the stress
Schedule your newsletter to bulk to go out at the end of each month at 2 o'clock! Or schedule and automatic email to go out the next day for those that clicked through.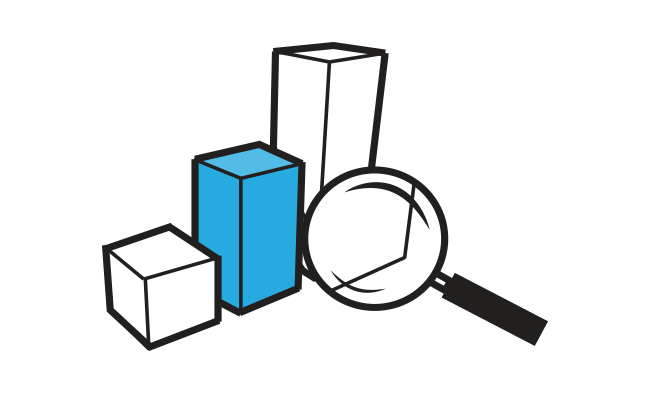 Clear and easy to understand statistics
Display results for campaigns in table or graph format. Check survey responses and so much more.